Posted April 6, 2022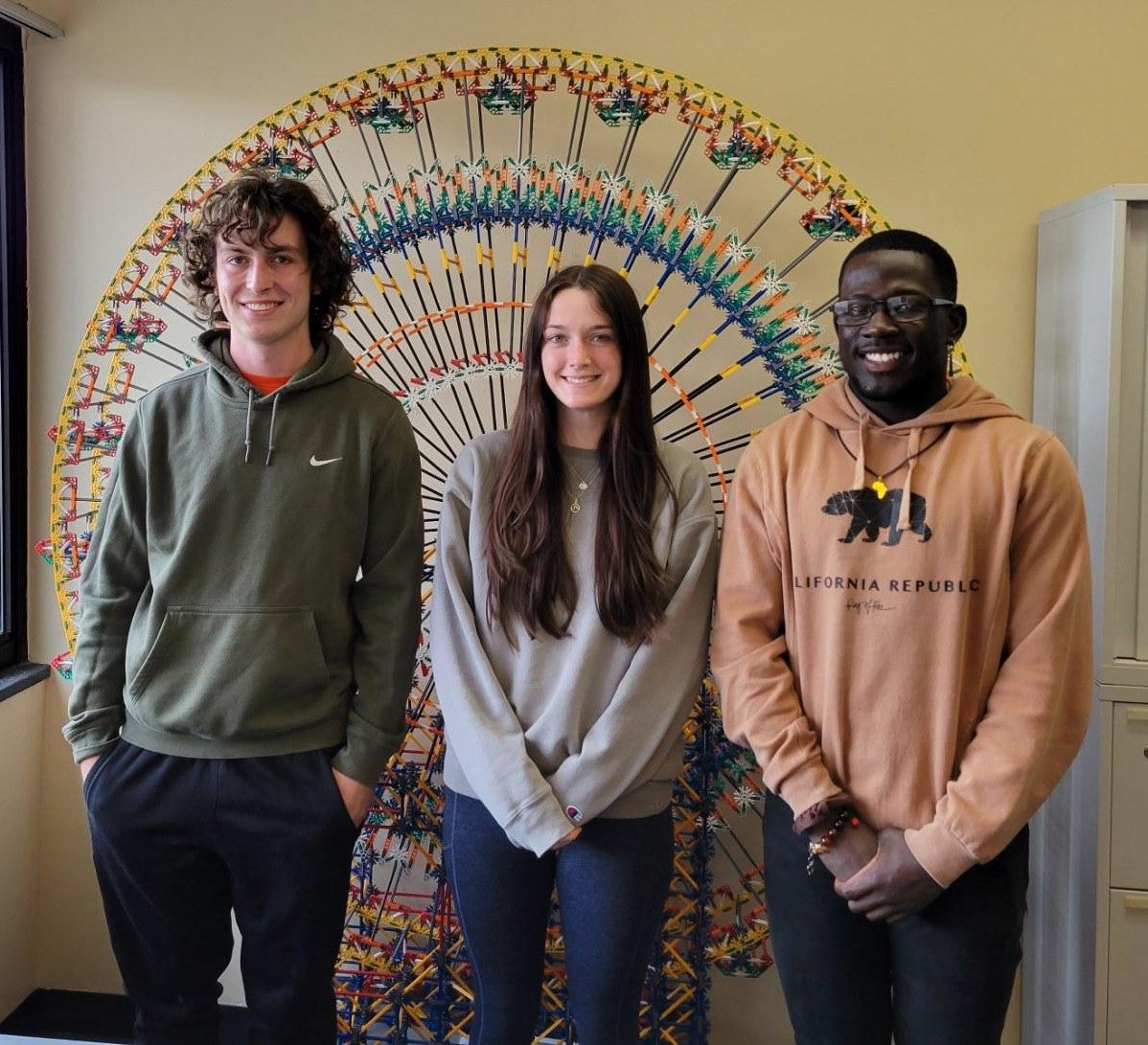 Three Civil Engineering students have been accepted to the prestigious NSF-funded NHERI Research Experience for Undergraduates Summer Program.
Masen Maggio, Lindsay Trask, and Bennard Amponsah, all sophomores, will be participating in a ten-week summer research program at one of the NHERI (Natural Hazards Engineering Research Infrastructure) research sites. The fully-funded program is dedicated to helping undergraduates experience multi-hazard engineering as well as reconnaissance, cyberinfrastructure, data management, and simulation research. Masen will be participating at the University of California at Davis, Lindsay will be at Florida University and Bennard will go to Florida International University.
Please refer to the DesignSafe website for more information on the program.